Playover in Iceland
Iceland is a great place for a "playover" en route from the USA to Europe. A playover is the new layover, instead of dreading your layover, you turn it into a destination of its own. Iceland Air has some great routes and prices from the US to Europe, and has it set up that you don't pay extra to stay a few days in Iceland. In April of 2016, David and I planned a 3 day, 2 night Iceland stopover en route to Germany to visit our son. Unfortunately a late season snow and ice storm delayed us in Denver and the entire airport shut down so our trip to Iceland got cut short to just one day and night.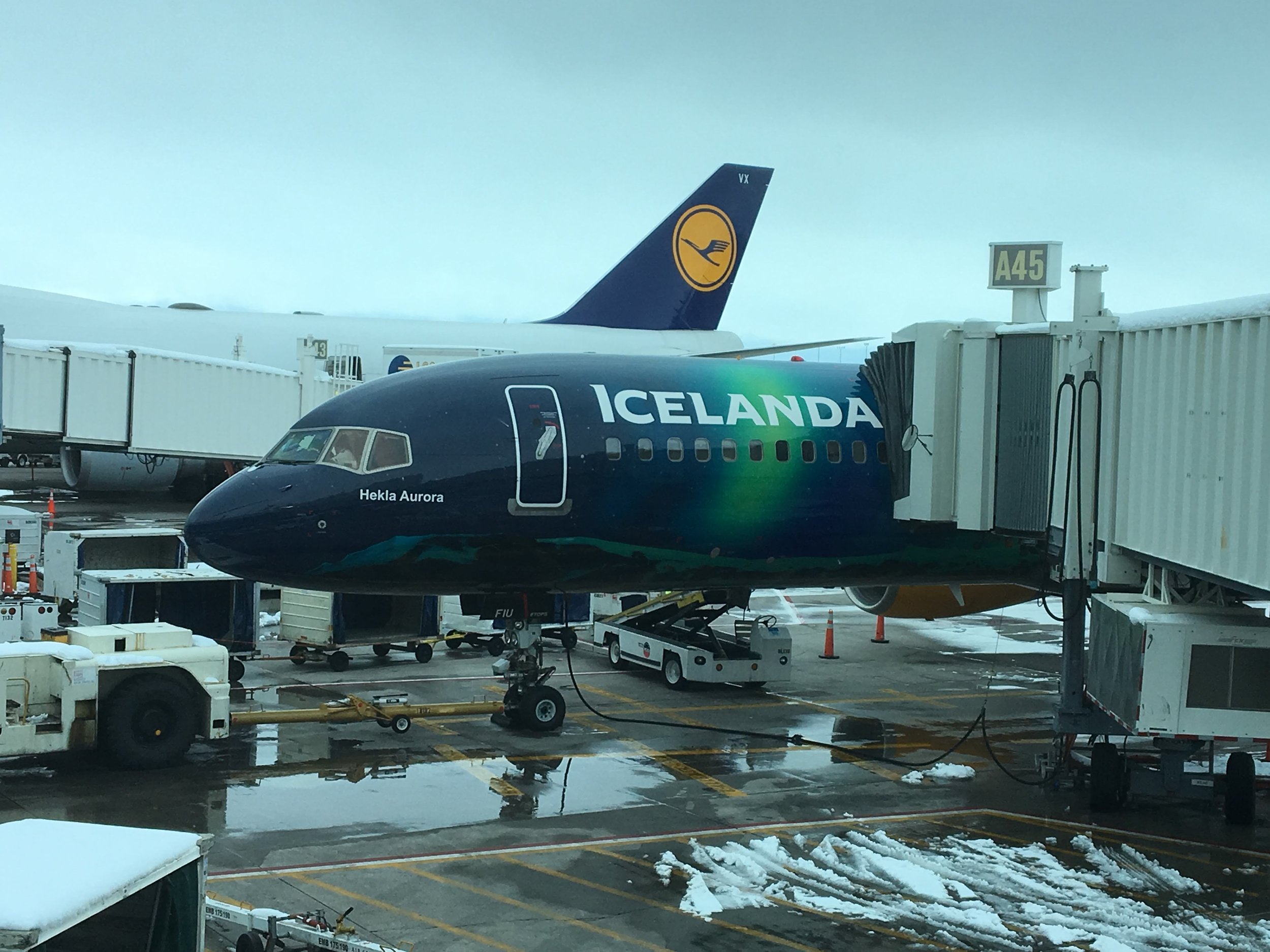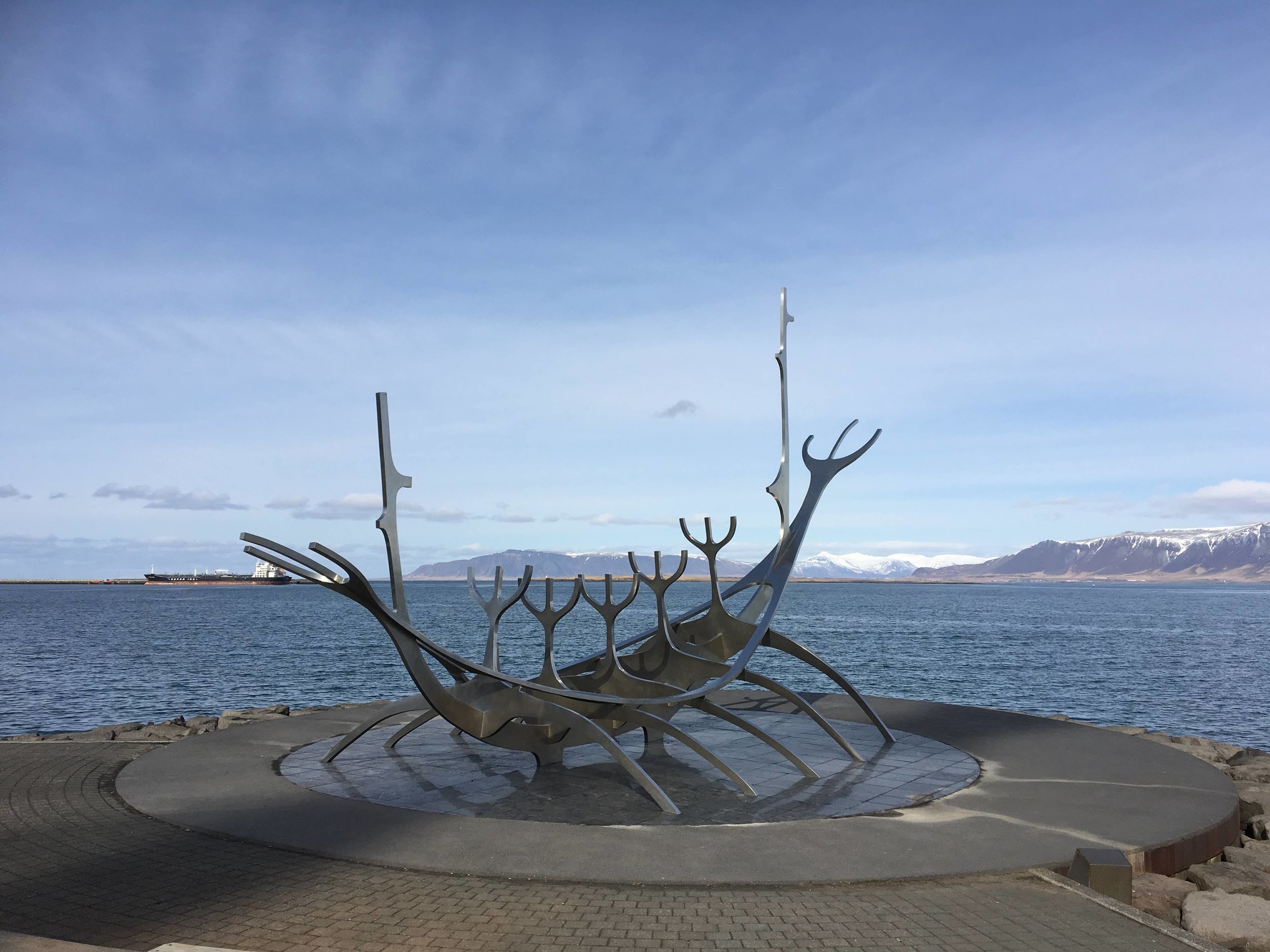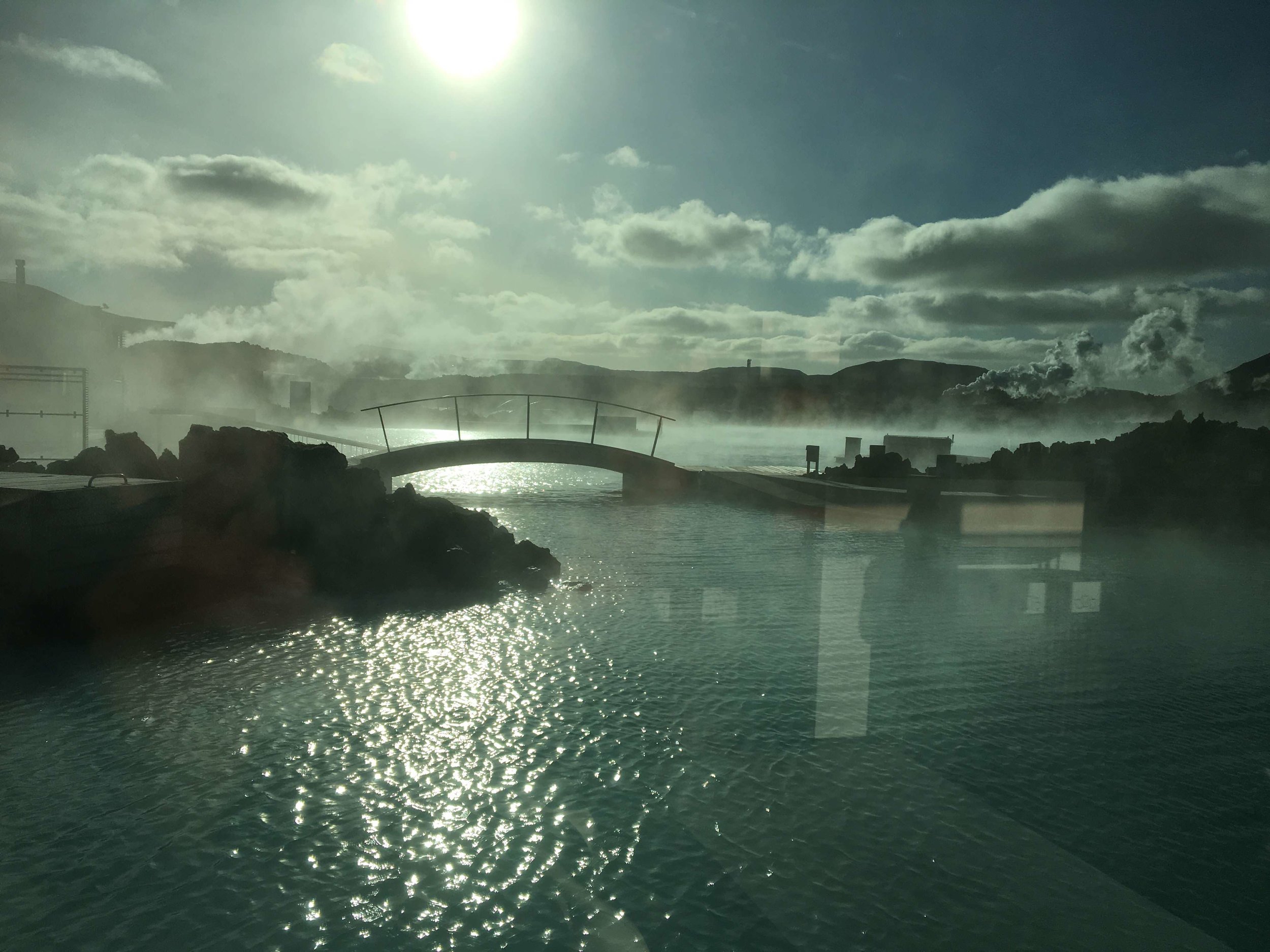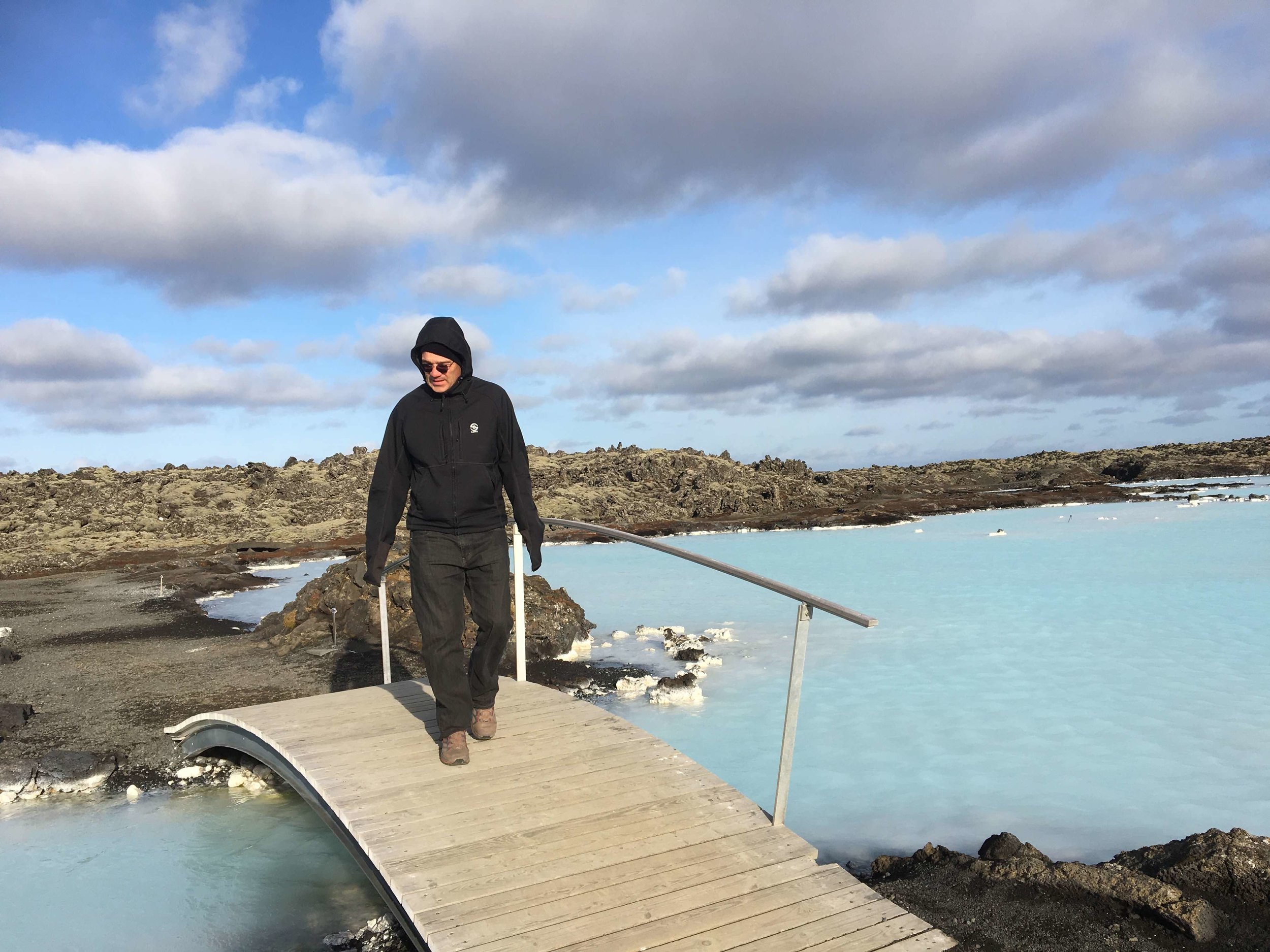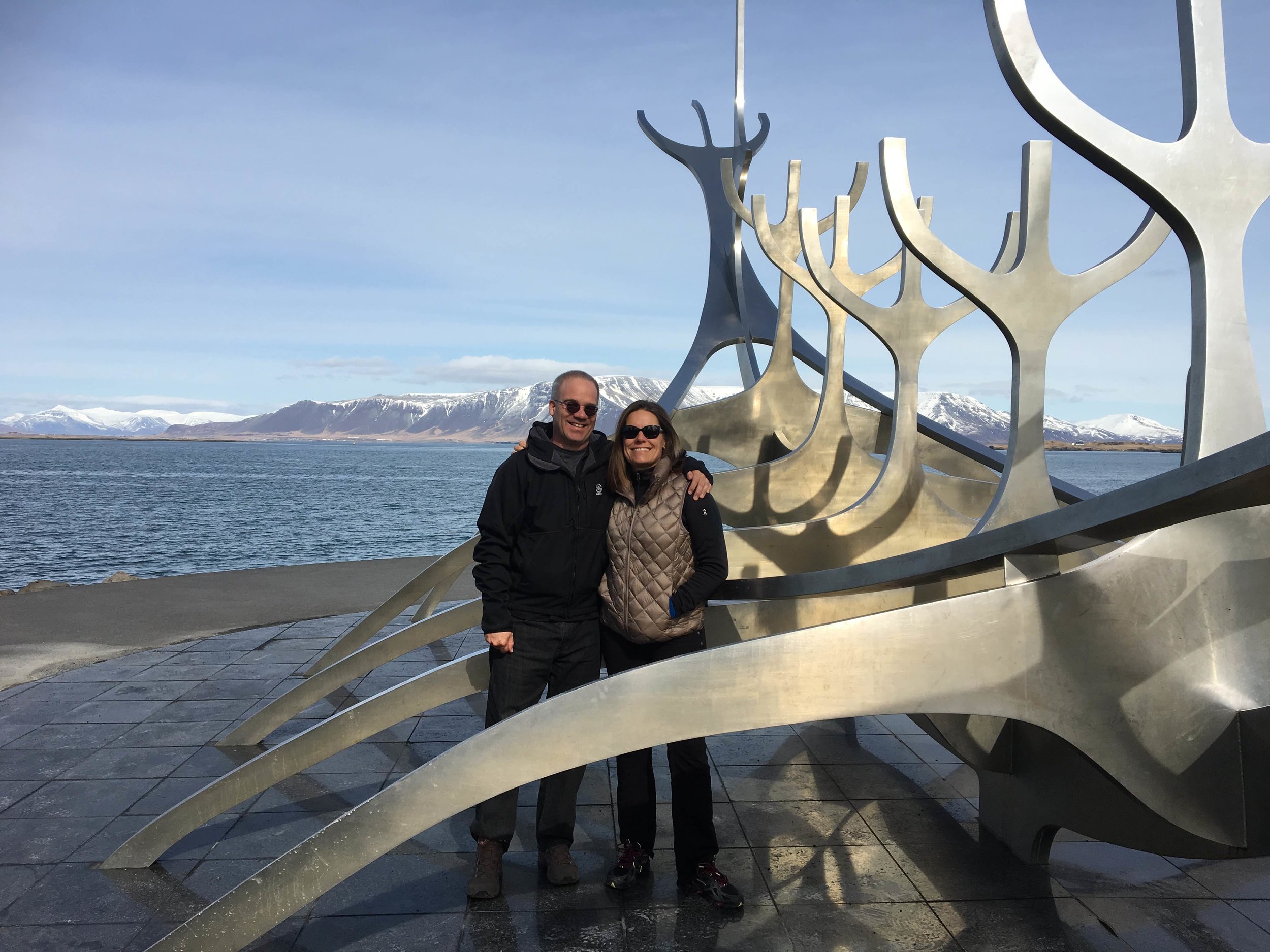 We made the best of our time and it turned out to be a fantastic first visit to Iceland. We were able to get a good feel. My verdict: Iceland is cool and the people are so nice. I definitely want to come back for longer, probably in the summer to hike and take in more of the natural beauty of this little country. I'll visit on my way back from Europe next time so I'm not as jet lagged. I will skip the Blue Lagoon, it's overrated in my humble opinion. It does look cool so I'd recommend to drive by, walk around and take pictures but then go soak in one of the many community geothermal pools around Iceland. There's no shortage of natural hot springs. Also, Iceland is not cheap, bring some cash and if you're on a budget go somewhere else or make it a short playover like we did. The Keflavik Airport is new, modern and set up for an easy transfer to your next flight. All the flights from the US come in within about half an hour of each other and the flights to mainland Europe take off an hour later. EU immigration is efficient and you end up in the domestic terminal at your European destination, we were impressed!
My favorite part of the trip was that after our soak at the Blue Lagoon we headed to the little fishing village of Grindavik for an authentic Icelandic brunch at the Bryggjan Cafe with a view of the harbor. We were the only tourists there and chatted with a local fisherman who gave us the lay of the land. We told him our plans to drive South to go see volcanoes and waterfalls. He said they have all that right here and gave us directions to our own little private active volcano in a lava field. We followed these adventurous directions down do-not-trespass and do-not-enter roads and found the volcano amid steaming rocks. The whole country has lots of geothermal activity and you don't have to go far to see it. After the nice lunch and jaunt to the volcano we headed South only to realize that we are too tired to drive. We pulled over for an extended nap. We then headed to Reykjavik for some sightseeing, my favorite was the Sun Voyager Statue at the waterfront. The Sun Voyager is described as a dreamboat and ode to the sun and meant to convey the promise of hope, progress and freedom. We walked around town and took in the view from the Hallgrimskirkja Church Tower. After a nice dinner at a harbor restaurant just North of Reykjavik we headed to the hotel for a good night's sleep before our early morning flight to Germany. It was overcast at night so unfortunately we didn't get to see any Northern lights. There's another empty nest adventure trip to Iceland in my future, once I've got my 55 country quest complete.
Love Claudia